Year 1
The five core Cornerstones Imaginative Learning Projects for Year 1 cover the following topics:
Paws, Claws and Whiskers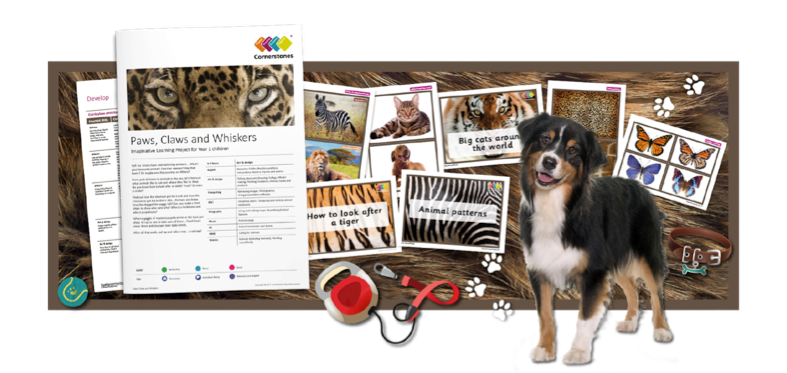 Big cats, small rats, tiny fleas and buzzing bees!
We're going to discover that animals come in all shapes and sizes! Meeting an animal expert will allow us to ask and answer questions, share information about the pets we have at home and write animal information booklets. We'll study animal artwork, draw detailed animal pictures to capture their special features and make collages, sculptures and prints. Famous animal fables will make us laugh, and we will have fun reading them aloud. We'll spot similarities and differences between animals, look at different habitats around the world and investigate camouflage. Designing a zoo is even on the agenda!
Bright Lights, Big City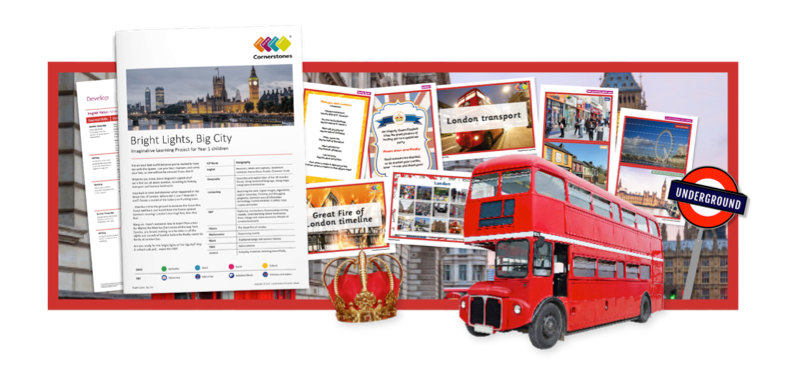 Hop on board a big, red bus and head for England's capital. Yes, that's right, we're on our way to London!
We'll take tea with the Queen and visit Buckingham Palace online. Using maps and research, we'll locate Buckingham Palace, understand compass directions, plan routes around London and learn about the countries of the United Kingdom. Our research will take us back in time to the Great Fire of London and to famous London landmarks, as well as giving us an understanding of what it's like to live in a big city. We'll Skype a school in a city far away, write adventure stories, take a virtual trip to London Zoo and make souvenirs for tourists.
Splendid Skies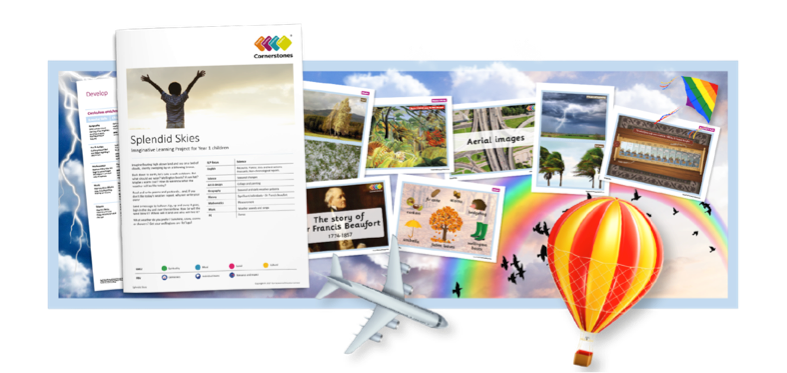 Let's put on our coats, pop up our brollies and investigate the weather.
We'll take a walk outdoors to find out about different types of weather and to look for signs of the seasons. We'll study TV weather reports, make weather symbols and learn about the life and work of Sir Francis Beaufort. Creative opportunities will allow us to explore weather in works of art, make season trees and create seasonal music! We'll compose weather poems and write postcards describing the weather in different places. Our thinking skills will come in handy when we experiment with thermometers, investigate the effects of the Sun and compare weather around the world.
Enchanted Woodland
If you go down to the woods today, you're sure of a big surprise!
We'll visit a woodland, observe the wildlife, collect natural objects and take beautiful pictures of the things we see. After our woodland adventure, we'll write about our experiences and learn all about trees. We'll use information books to investigate woodland creatures and make mini-books of our own. Throughout the project, we will find out how to recognise different plants and animals and create detailed, observational drawings of them. The tale of Hansel and Gretel will inspire us to write our own stories with a woodland theme. We'll build miniature dens, create woodland works of art and construct mini-woodlands from twigs, sticks, pine cones and leaves.
Dinosaur Planet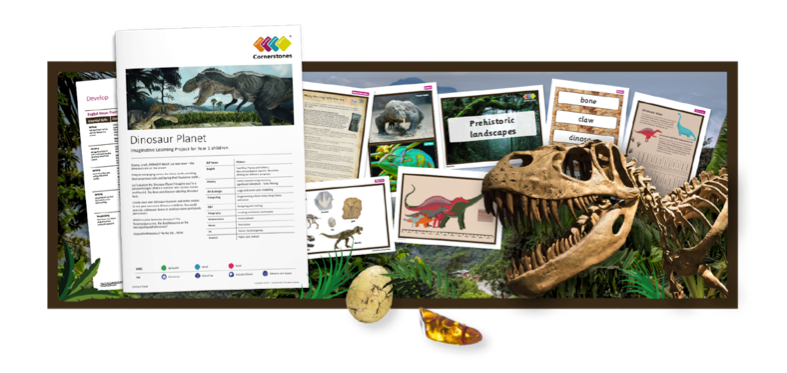 Stomp, crash, roar! Watch out – there are dinosaurs about! Yes, that's right, we're travelling back in time to the age of the dinosaurs.
We'll visit a museum, look closely at ancient fossils and study reptiles to understand how dinosaurs may have lived and eventually died out. We'll learn about the great fossil hunter, Mary Anning, and follow in her footsteps, studying dinosaur teeth and bones to find out what dinosaurs liked to eat. Learning dinosaur names, creating puzzling riddles, writing fantastic fact files and creating exciting dinosaur stories are some of the other activities we'll be involved in this half term. We'll also use our artistic skills to make model dinosaurs and to design dinosaur landscapes.