Year 4
The five core Cornerstones Imaginative Learning Projects for Year 4 cover the following topics:
Misty Mountain Sierra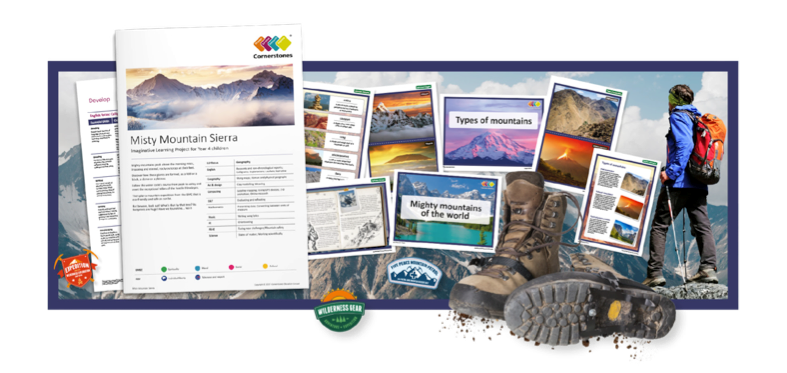 Mighty mountains rise above the morning mists, imposing and eternal.
We're going up in the world, visiting a hill, upland area or moor, and noticing how the weather changes. Back in the classroom, we'll use a range of maps, information books and websites to write a recount of our visit. We'll find out where the highest mountains are, learn how to use a compass and make 3-D mountain models. Inspired by the magnificent mountains of the world, we'll complete graphs showing heights, look at webcam and satellite images and create wonderful weavings. Using our literacy skills, we'll write mountain-shaped poems and compose songs about the water cycle. We'll also examine how mountains are displayed on a map, and build a water cycle to look at changing states of matter.
Frozen Kingdom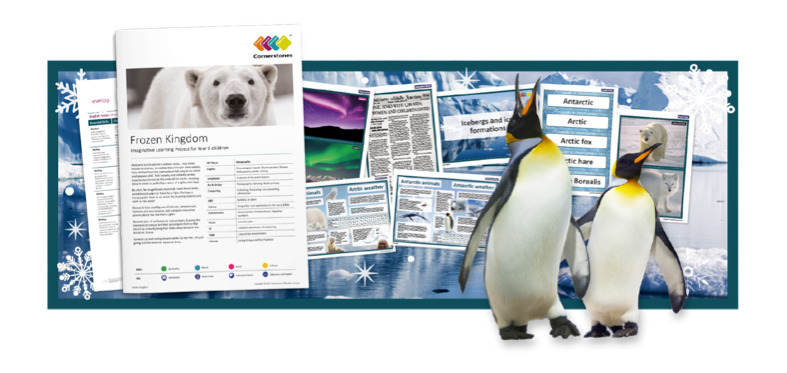 Welcome to the planet's coldest lands, which are incredibly beautiful, yet often deadly.
We'll start by making and observing icebergs. We'll then find out more about them using non-fiction books. We'll learn technical vocabulary so we can write reports in the role of engineers. Using globes and maps, we'll identify
the polar regions, comparing the Arctic and Antarctic. We'll also think about how we can protect the polar environment. Then, we'll investigate the tragic story of the RMS Titanic, and find out about the people on board. We'll download images of polar features and save our information in digital folders. When we're more familiar with the polar regions, we'll write exciting stories, poems and diary entries from the perspective of brave explorers. Researching our favourite polar animals will be fun, and we'll create animal artwork inspired by the Inuit people. We'll experiment with digital photography and create amazing effects using paints and dyes.
I am Warrior!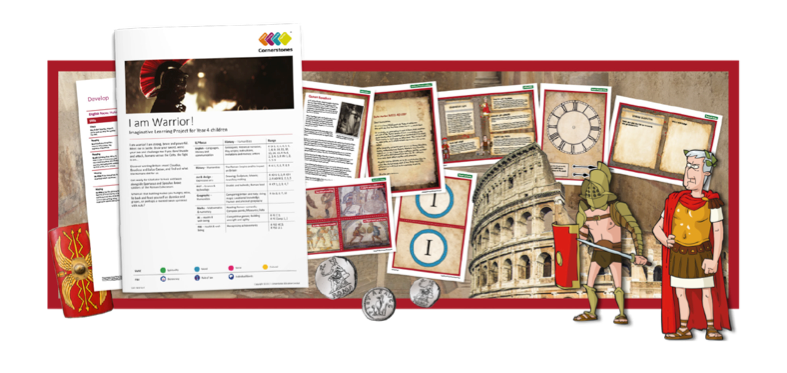 We are brave, powerful warriors, and we will meet in battle!
We'll divide into two warring groups: the Celts and the Romans. In our battle games, who will be victorious? We'll research Celtic and Roman warriors and write soliloquies as soldiers. Using different source materials we'll investigate the Roman Empire and read Roman numerals. After designing and making shields, we'll test them in battle and practise our attacking and defending skills. The Celtic warrior queen, Boudicca, will inspire us to create stories, models and artwork. We'll write plays about gladiators and a menu for wealthy Romans. Using maps, globes and information books, we'll compare Britain (the home of the Celts) and Rome (the home of the Romans).
Blue Abyss

Grab your wetsuit! We're going on a deep sea adventure.
We'll visit an aquarium to gain an insight into the ocean world. We'll sketch different creatures and create clay sculptures of our favourite. Writing poems inspired by our favourite sea creatures will help us to develop a rich vocabulary. Using maps, globes and atlases, we'll identify the world's oceans and seas. We'll also find different ways of grouping living things. Diving back into the 1800s, we'll learn all about the HMS Challenger. We'll research Jacques Cousteau and write biographies about his exciting explorations. As a challenge, we'll create model submarines using recycled materials and program an onscreen submarine. We'll study Antony Gormley's Another Place sculpture and write reviews. After locating the Great Barrier Reef on a map, we'll learn about the risks it faces.
1066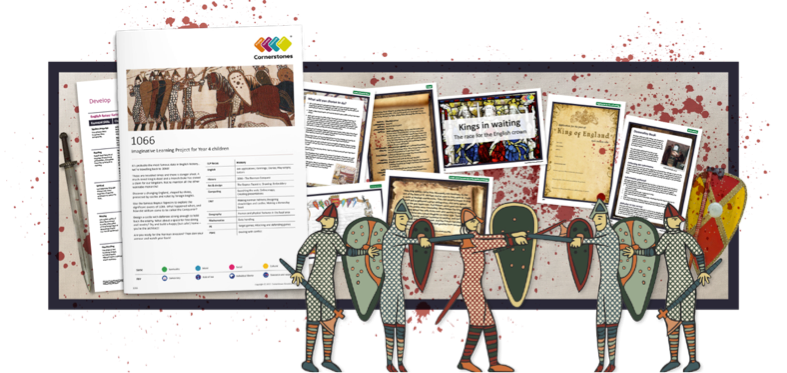 It's probably the most famous date in English history... we're travelling back to 1066!
King Edward is dying, so we'll write job applications for the role of King. We'll research the events of 1066 using books and online information. What was the Battle of Hastings, and how did it change our country? We'll discover what life was like for Norman people and dress up as Normans for the day. We'll be history detectives, looking closely at the Bayeux Tapestry and sketching parts of it. We'll use different source materials to research Norman castles and online maps to locate them. In English, we'll write emotive poems about war and get into character to write diary entries. We'll make a Domesday Book all about our class.
..