Year 5
The five core Cornerstones Imaginative Learning Projects for Year 5 cover the following topics:
Revolution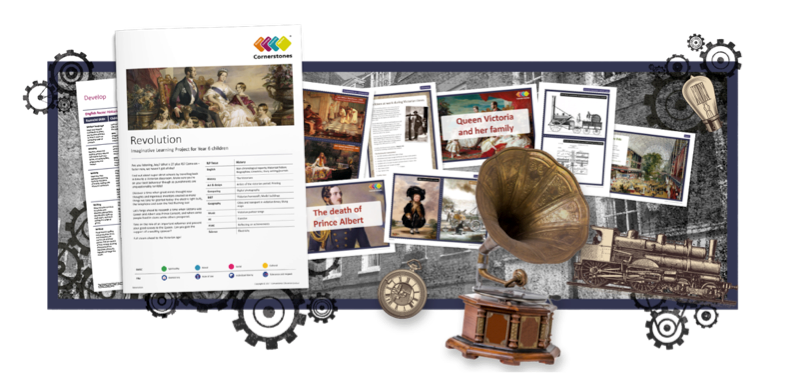 Let's hop on a steam train and travel back in time to the Victorian era!
We'll use non-fiction books to research Victorian education and people, including famous inventors, reformers and Queen Victoria herself. Then, we'll write non-chronological reports and biographies using a range of source materials. We'll write on slates, learn the three 'Rs' and take part in cooking, sewing and woodwork lessons, just like a child in a Victorian school. We'll make popular Victorian dishes and play with Victorian toys. 'Drill' activities will have us following instructions to march, stretch and jump in formation. We'll learn about crime and punishment and find out what life was like in a Victorian slum. How things have changed! We'll discover what happened during the Industrial Revolution and learn about significant inventions. Copying the style of famous Victorian paintings, we'll experiment with block printing techniques.
Stargazers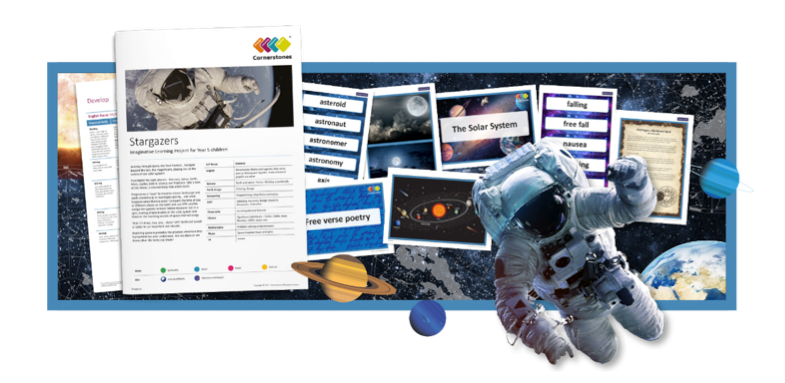 Journey through space – the final frontier! Let's take a trip to the stars, planets and suns and discover the amazing wonders of the night sky.
We'll read information texts to find out about the Solar System and the Sun, using mnemonics to help us remember the facts. We'll make a Solar System and investigate the cycle of day into night. We'll learn about Galileo, the 'father' of modern astronomy and his famous astronomical discoveries. Taking on the roles of the planets, we'll use movement to demonstrate the motions of the planets and moons. We'll investigate lunar myths and write astronaut poetry. Then we'll make a space shuttle or satellite, testing the materials for durability, and we'll program toys to explore a lunar landscape.
Hola Mexico!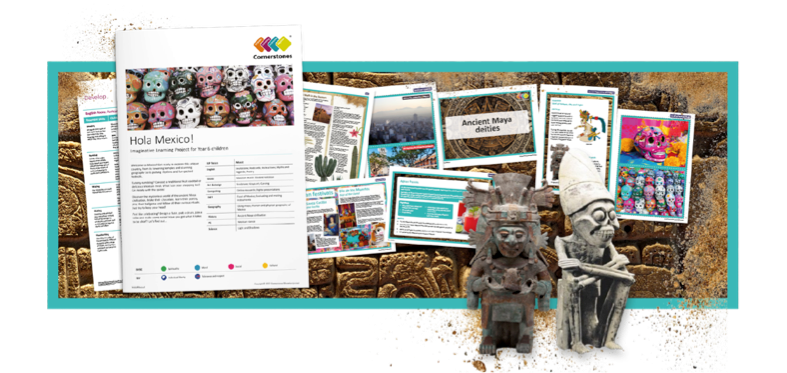 Bienvenido a Mexico! We're going to explore this unique country, from its towering temples to its fun-packed festivals.
We'll watch a traditional Mexican performance and join in with percussion instruments. To cool down afterwards, we'll have a refreshing drink of sangrita or limeade. We'll use non-fiction books to find out about the importance of music in Mexican culture and have a go at folk dancing. Using our literacy skills, we'll write about festivals and create an invitation to a Mexican food tasting session. In preparation, we'll make delicious drinks and savoury dishes. We'll learn about the 'Day of the Dead' and create 3-D skulls. With the Chihuahuan Desert as our imagined location, we'll write postcards and clear instructions for a game. We'll read Maya myths and legends, and write our own. Using maps, we'll locate Mexico and explore its natural features. We'll discover what daily life is like and how it has changed over time. Then we'll craft Maya chocolate and simple woodwind instruments from recycled materials. Who can make the highest, loudest and longest sounds?
A Child's War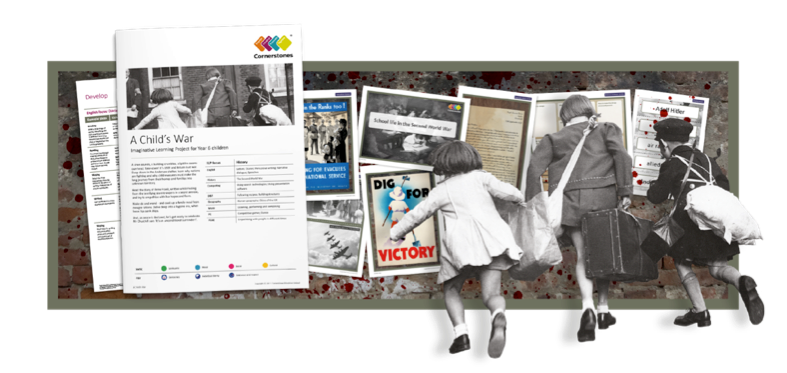 A siren sounds and a Spitfire zooms overhead! It's 1939 and Britain is at war.
We'll imagine what it was like to be evacuated and live with a family other than our own. Using different source materials, we'll learn about evacuation and write letters to our families 'back home'. We'll plot the Second World War's events on a timeline and learn about rationing, Pearl Harbour and the Battle of Britain. From a range of maps, we'll identify safe and dangerous places during the war and make persuasive posters to support the war effort. After reading an extract from The Diary of a Young Girl by Anne Frank, we'll write our own diaries. From a range of sources, we'll find out about children and school during the war and learn about discrimination that existed at the time. We'll learn about what it was like during the Blitz and think about how soldiers might have felt. In D&T, we'll make Anderson shelters and cook delicious wartime food.
Scream Machine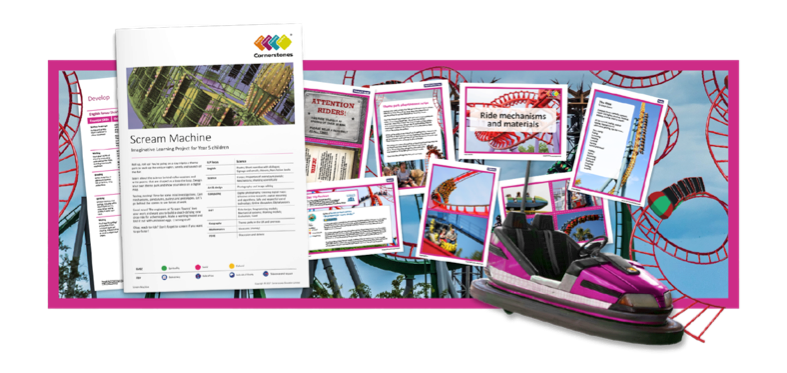 Roll up, roll up! We're going on a day trip to a theme park!
We'll write poems to capture the excitement of riding a roller coaster and investigate the wonders of centripetal force. After carrying out fair tests to investigate the materials used to make roller coasters, we'll create prototype rides of our own. Let's hope we choose the right materials! In our computing work, we'll upload photographs of rides and examine online theme park maps. Then, we'll use advanced techniques and commands to search for information on the Internet. In English, we'll write stories, signs and emails about theme parks and investigate forces by making a ride. We'll design a roller coaster using software such as Scratch and look at online advertising.