International Women's Day Careers Event 11.3.19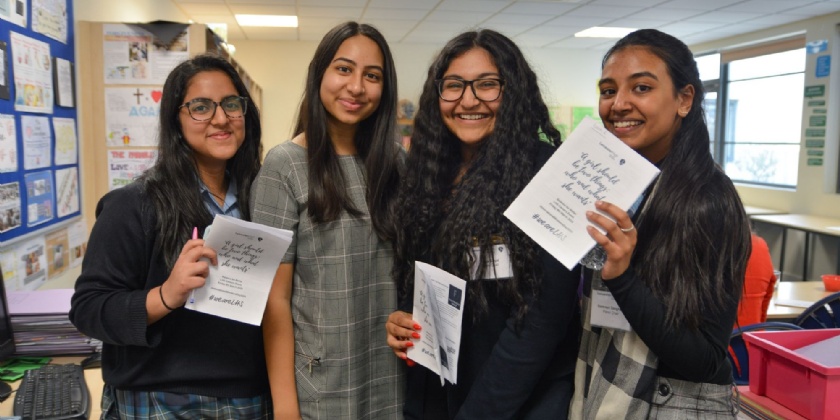 We were delighted to welcome speakers from a huge range of organisations to our Careers Event for International Women's Day 2019.
Speakers formed six panels covering careers in different areas. Each girl attended three of the panels to give them an overview of what working in those sectors is really like.
Speakers included local and national businesses with some speakers also being current and ex parents and ex-girls of the Leicester High School!
Each panel gave an overview of their role, before taking questions from the audience of Year 9 to Year 13 girls.
Thank you to all the speakers for giving up their time on International Women's Day 2019!
Companies represented:
Clifton Packaging
Co-Op
Coram Chambers
Cyberfirst
De Montfort University
The Fabulous Group
Loughborough University
Moosa Duke
National Space Academy
Premier Property Lawyers
Project Trust
Salad Skills
Spire Hospitals
Unity Digital Marketing