Et Joyeux Noël! Christmas Card Competition 11.12.18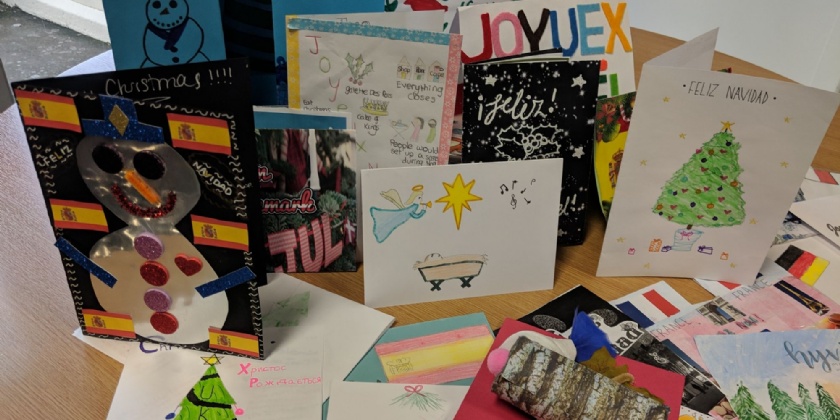 We were delighted to have received so many Christmas cards for the Modern Languages Christmas competition!
The overall winner was Saache G 8H for her card depicting The Tió de Nadal meaning in English "Christmas Log", also known simply as Tió ("Trunk" or "Log") and referring to a secular Christmas tradition widespread in Catalonia and some regions of Aragon.
Mylan B 8R won the 2nd prize this year. She is to be highly commended for her research on Christmas traditions in Spain.
Madiha M 9B won the 3rd prize. She is to be highly commended for creativity depicting a beautiful Finland winter scenery.
Mentions should be made for other very creative and informed Christmas cards about other countries' festive traditions:
Poppy O 7T
Hazel S Year 8H
Pravani 7T
Mimi H 7P
Congratulations to all the girls
Et Joyeux Noël!
The MFL Department.