Year 7 Food, French and Photography Day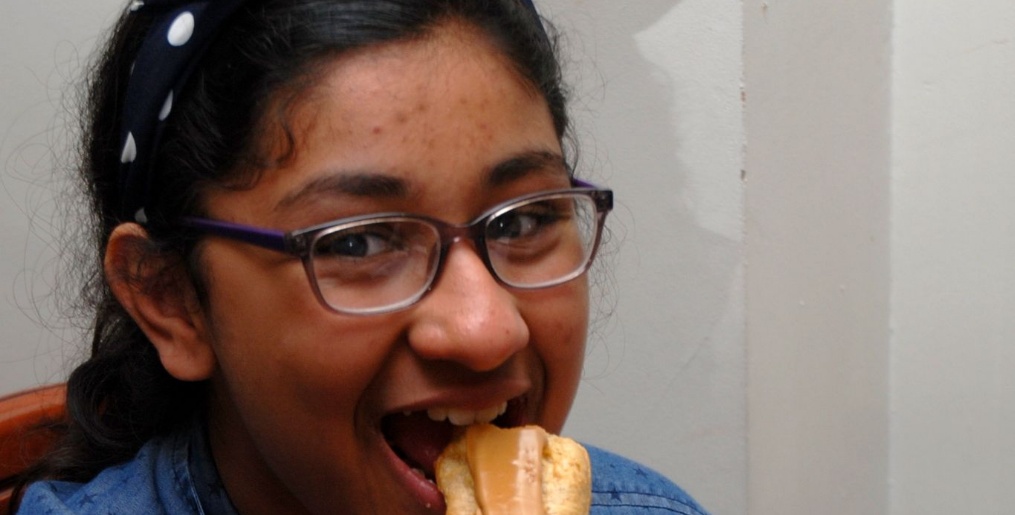 On 4 July the year 7 girls took part in a day of cross curricular activities. In the morning, the groups prepared classic French recipes, which they had been learning to read in their recent French lessons. These included la ratatouille, le filet de saumon and le suprême de poulet, learning various French cuts for the vegetables. They practised French phrases to enable them to critique the finished dishes and learnt the skills to photograph food attractively, trying out their new-found skills on each other.
In the last part of the morning, we enjoyed a real treat, when Assia Bettat from Chloe Gourmet visited the Food Room to give a demonstration, mostly in French, of how to make Chouquettes. We were all able to sample one of these French specialities, made with choux pastry sprinkled with pearl sugar. Elles étaient incroyablement délicieux!
In the afternoon, staff and students visited Chloe Gourmet in the city centre. The girls made a super effort, ordering their patisserie in French and working out the cost given in French, and then everyone enjoyed a lovely time soaking up the French ambience of the cafe. A great way to finish the year in Food, French and Photography!