An Enterprising Success! June 2018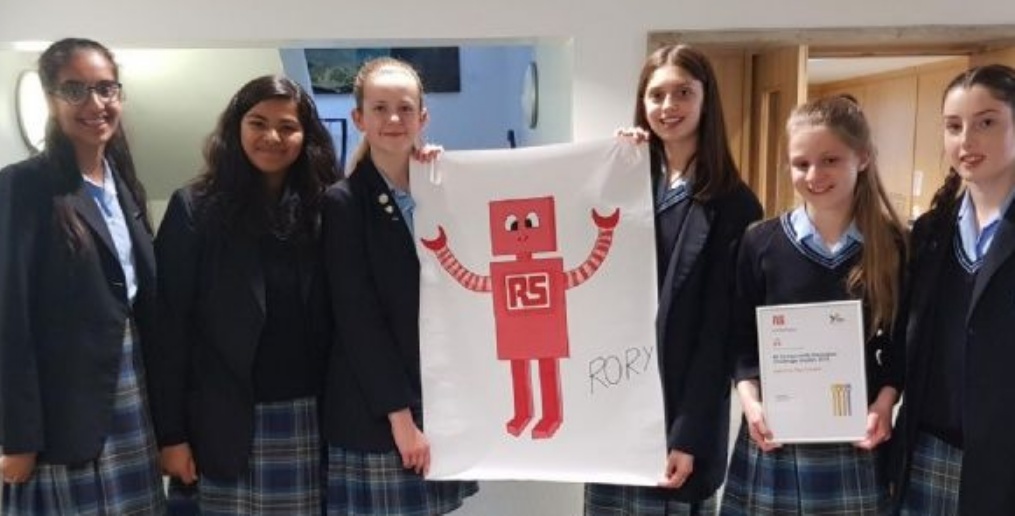 Six girls from Year 9 participated in this year's Young Enterprise Competition. In the first round, we competed against other Leicestershire schools in various challenges, with the main task being to create a mascot for the Titan II truck for RS Components.
After gaining inspiration from their innovative truck, we created a family of robots to represent the different aspects of their business. Our performance throughout the day, and our mascot design, led to a win and a place in the final.
In preparation for the final, our team spent time developing our campaign by creating a presentation, gaining market research and generating costings.
On the 20 June, the Year 9 girls travelled to Nottingham Trent University with Miss Tyler and Mrs Formoy for the Young Enterprise Grand Final. Here, we pitched our family of robots to Senior Engineers from RS Components. The mascot ideas from the other schools were good and it was a tough competition, but fortunately RS Components named LHS as the champions!
Thanks to the team's hard work and enterprise, Leicester High School will be receiving a 3D printer and six Raspberry Pi computers.
Louise M