Rotary Youth Speaks Intermediate Competition 2017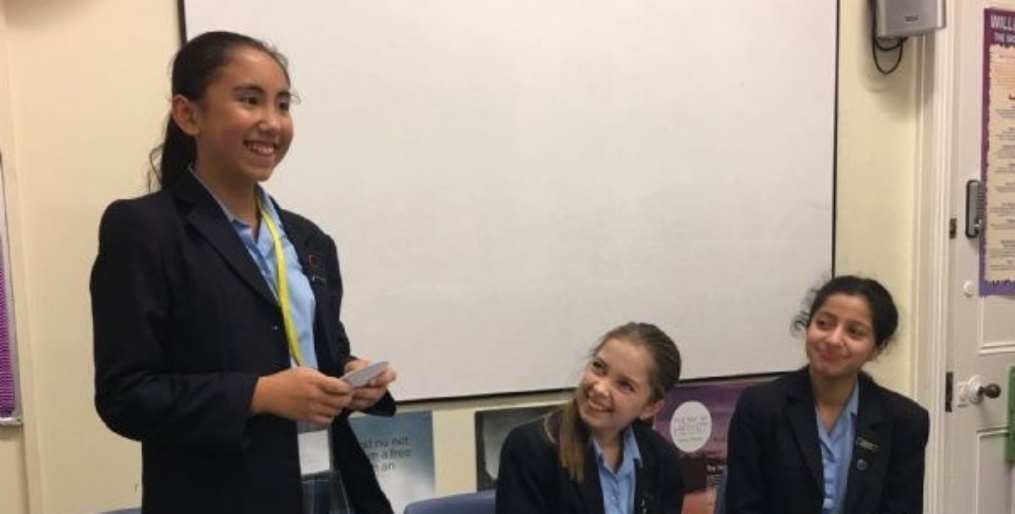 On Thursday 7 December, six enthusiastic teams of Year 7 girls took part in the hugely enjoyable first round of this year's Rotary Youth Speaks Intermediate competition. The girls spoke in teams of three on a wide range of subjects, from "Should we always tell the truth?" to "The Importance of Conversation".
Congratulations go to all who took part in the Rotary Youth Speaks Intermediate competition. And, in particular, to Simran R, who won the Best Chair award, Eleanor W, who won Best Speaker of the evening, and Roma M, who collected the Best Vote of Thanks prize outside the winning team.
Runners-up as a team were Pavneet S, Mylan B, who spoke passionately about Organ Donation, and Florence D. But the overall winning team, whose impressive presentation was on the subject of "Fair Trade" was Amelia T (Chair), Mia W (Speaker) and Marian S (Vote of Thanks).
Well done to all the girls from Leicester High School for Girls!