Wedding Winners! 21.3.18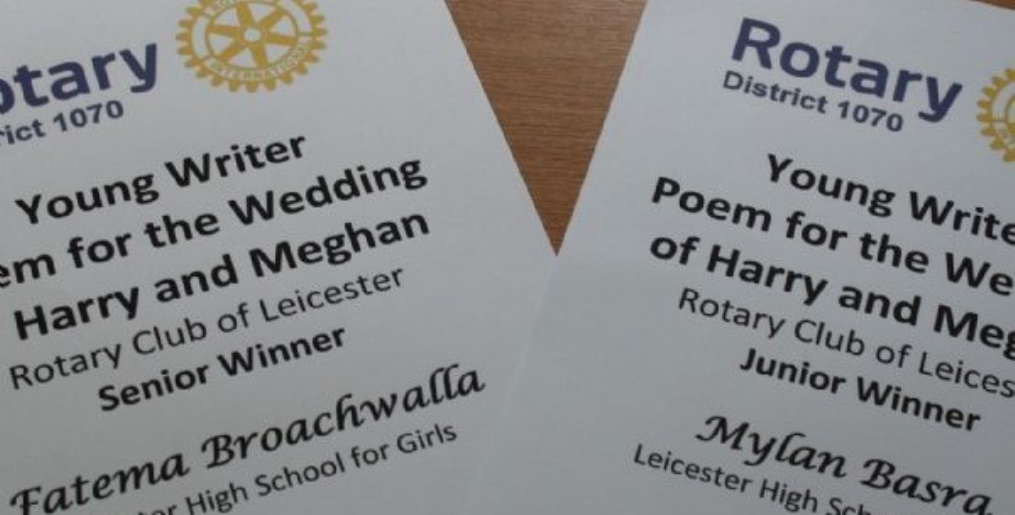 During the first half of this Spring term, 94 students from Years 3-10 submitted poems they had written to celebrate the forthcoming wedding of Prince Harry to Meghan Markle for the national Rotary competition.
The first round Club results have just been published, and we are pleased to announce that Mylan Basra from 7P has won the Junior Section, and Fatema Broachwalla from 9B won the Senior Section. Their poems will now go forward to the prestigious District round for judging against other local Rotary club winners. We look forward to hearing if these top poems get chosen to be sent straight to Buckingham Palace for the big day. Many congratulations to everyone who took part; by all accounts the selection process was very difficult indeed!