Pupils Explore Ecosystems at Leicester Botanical Gardens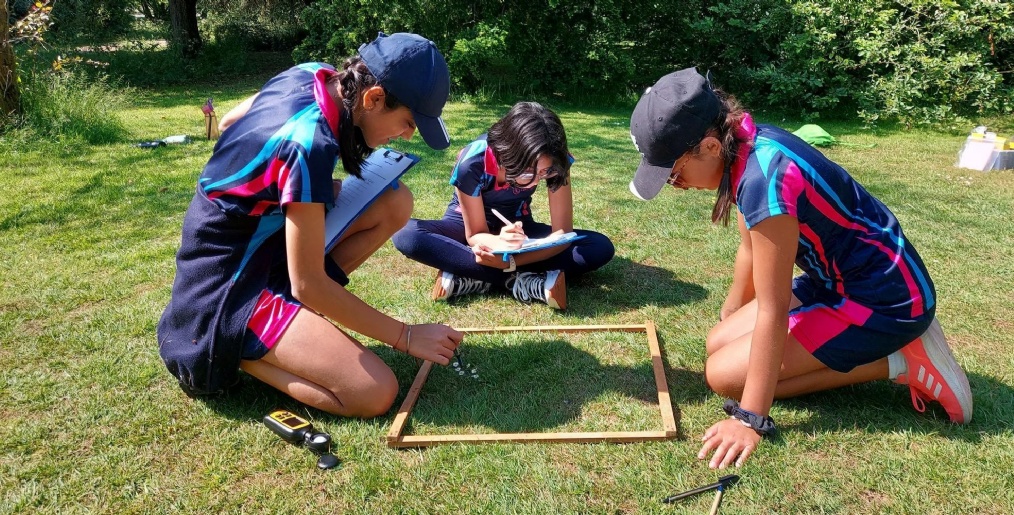 Year 7 pupils participated in an interesting Biology trip to the beautiful University of Leicester Botanical Gardens as part of their ecosystems topic.
The pupils observed adaptations to a range of habitats by examining the features of the plants in the tropic, alpine and desert glass houses. The eye-opening exercise allowed the students to gain first-hand knowledge about how plants adapt to their specific habitats, enabling them to thrive in varying conditions. They also surveyed woodland plant species and found newts whilst pond dipping.
After all of these scientific investigations, the pupils enjoyed a well-earned picnic on the picturesque lawns.
Teacher of Science, Liz Tyler said, "The day couldn't have been more perfect, with the sun shining providing the ideal conditions for exploring how plants have evolved and adapted to thrive in these distinct environments. The trip not only broadened their understanding of ecological concepts and plant adaptations but also helped to ignite a passion for nature and the importance of conservation."
Leicester High School continues to prioritise hands-on learning opportunities and field trips that inspire students to explore the world around them. By nurturing their curiosity and promoting scientific enquiry, the school aims to empower students with knowledge that extends beyond the confines of the classroom.