Battlefields Tour Blog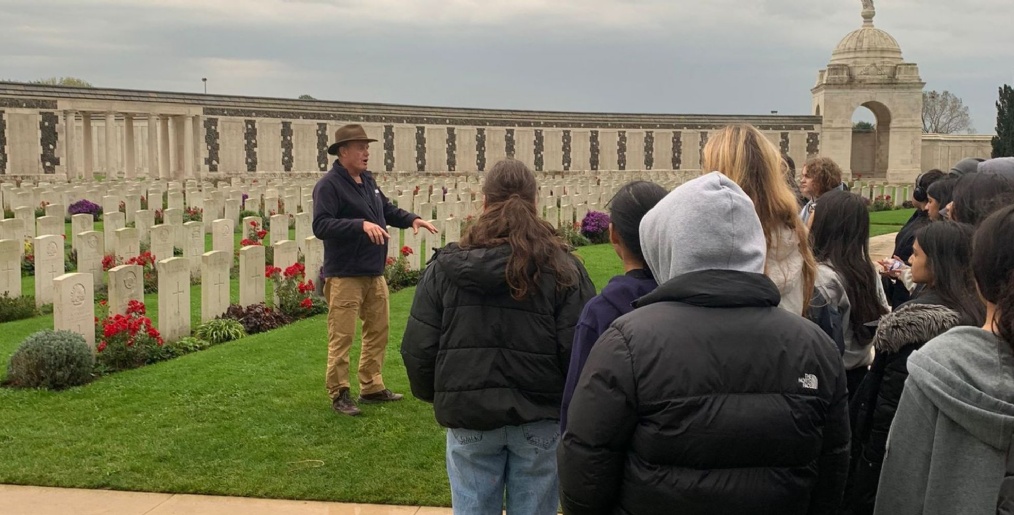 Our students, along with their dedicated teachers, set off on a historic adventure to the battlefields of Belgium, at the beginning of this October half-term.
Updates from the teachers below:-
Day 1
Day 1 of our Battlefields tour began with a rocky ride on the ferry as we crossed the English Channel, heading towards our destination in Belgium. But as soon as we arrived, it was evident that this trip would be a profound and emotional experience for our girls.
Our first stop was at Hooge, where our students had the opportunity to step into the past with a trench reconstruction. It was a sobering experience that brought history to life in front of their eyes. They gained a deeper understanding of the challenges faced by soldiers during World War I.
Following the trench visit, we made our way to the Tyn Cot Cemetery. Here, rows upon rows of white headstones stood as a poignant reminder of the sacrifices made by countless soldiers. What touched us deeply was the compassion our girls showed. Several of them wanted to buy flowers or a cross to "show some love to a forgotten soldier," as they put it. Their empathy and respect for the fallen soldiers were truly moving.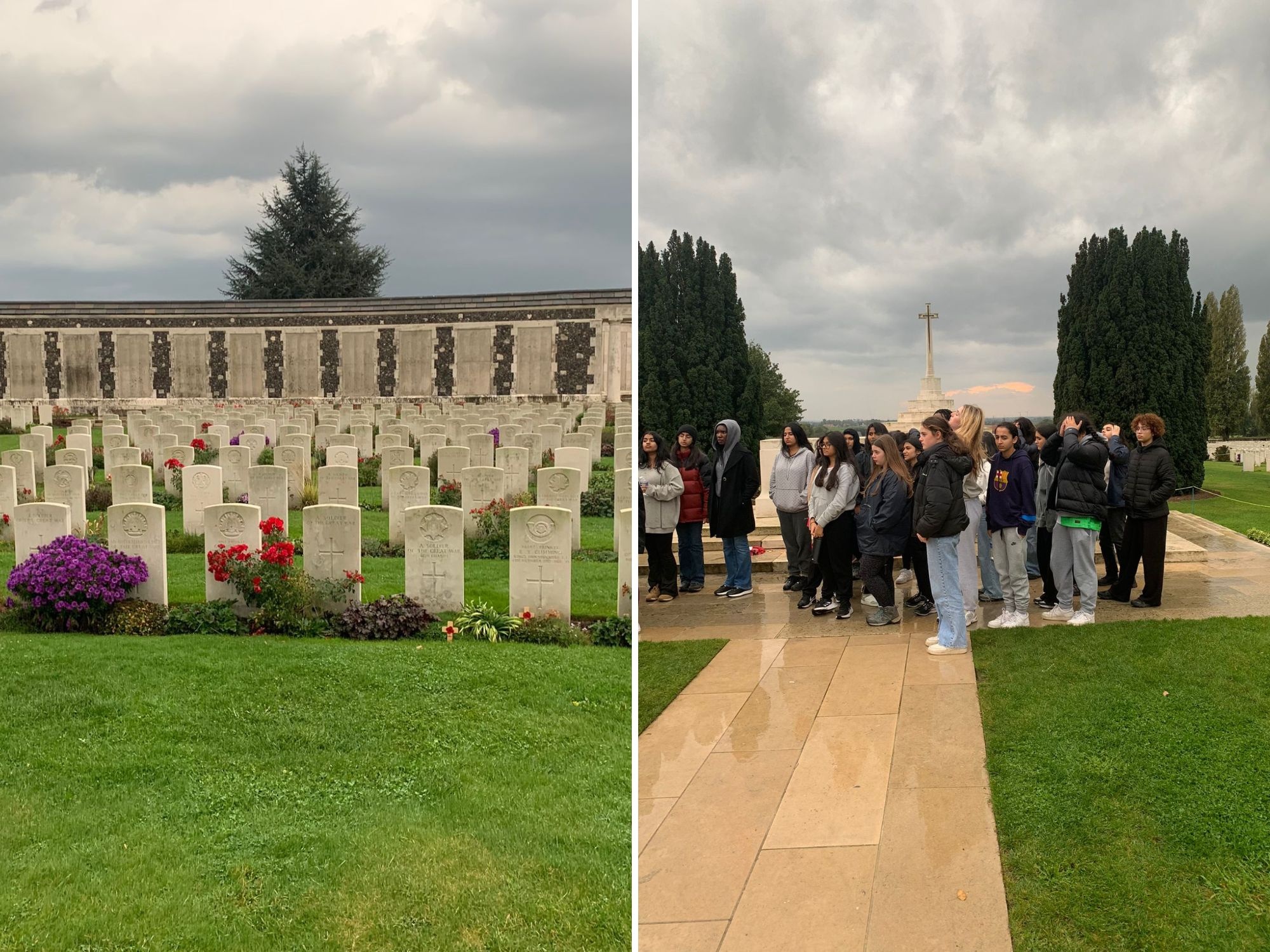 Day 2
Day 2 of our tour was equally impactful. We began at the sunken lane, where our girls engaged in a simulation that involved climbing out of a trench and charging across a short distance of no man's land. While the charge was only about 20 meters, it allowed our students to grasp the courage and determination required by the soldiers during those trying times.
Our next stop was the Newfoundland Memorial Park, where we encountered the symbol of a mother caribou calling for her lost child. This powerful memorial served as a reminder of the human cost of war and the deep emotional scars it leaves behind.
Finally, we visited the Lochnagar Crater, the result of a mine explosion aimed at removing German machine gun posts before the infamous Somme Offensive. The sheer scale of the crater left our girls in awe, and they were able to appreciate the immense challenges faced by those who fought on the front lines.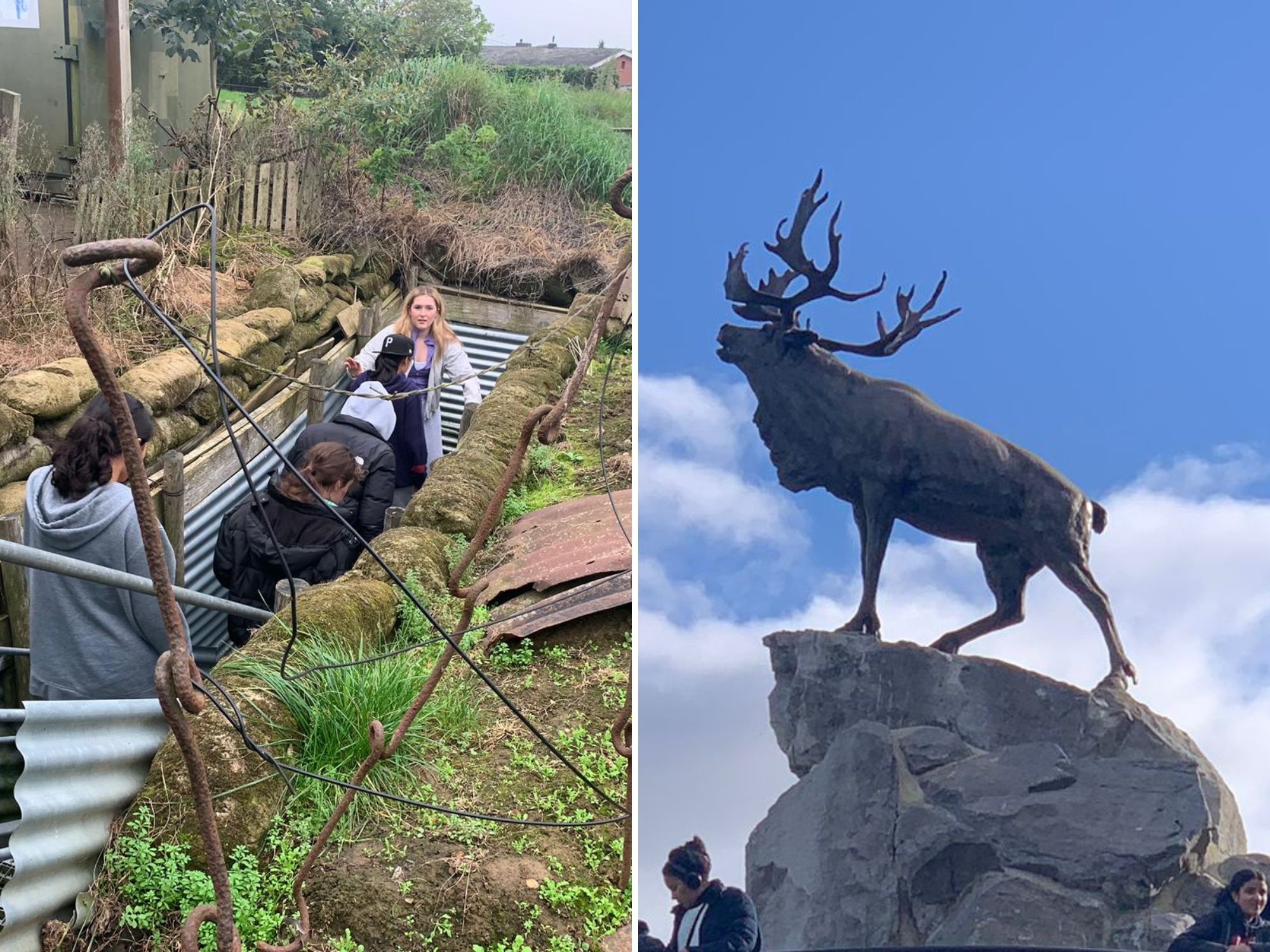 Day 3
Our first stop was the Indian Memorial, where the remarkable Indian bean tree stands tall, a testament to the Indian soldiers' contributions during World War I.
We then visited Vimy Ridge, a site of great significance. Our students had the opportunity to explore the original trench system at the base of Vimy Ridge, gaining a deeper understanding of the challenges faced by soldiers who fought there.
Wrapping up the day, we explored Wellington Quarry, a fascinating underground network that played a crucial role during the war.