'Incredible Achievement' Read for Good 6.1.2020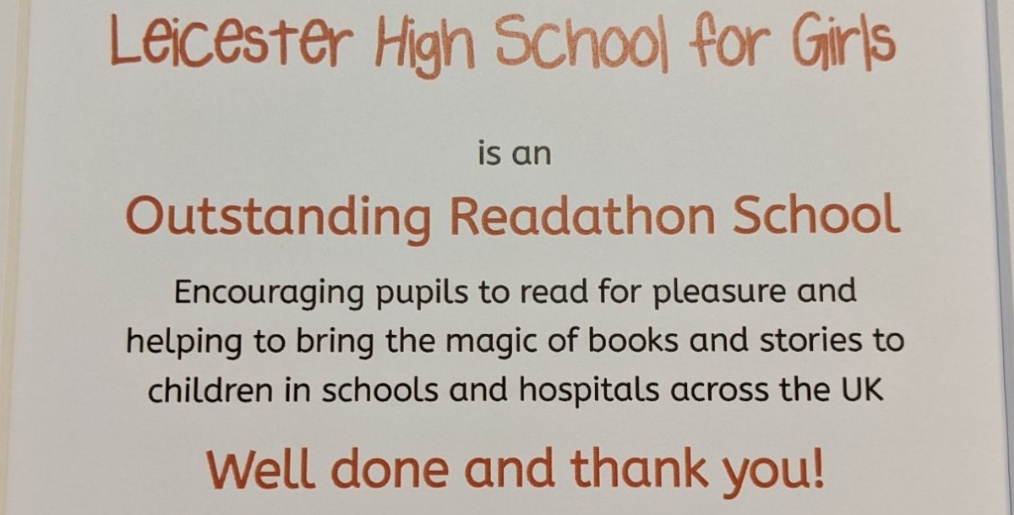 Leicester High School for Girls is delighted to have raised over £12,000 for Read for Good since 1996. We have been awarded a certificate of thanks in recognition of our achievement.
Read for Good is designed to motivate children to read for fun, with all the associated benefits that a love of reading brings, in terms of individual attainment, resilience and emotional wellbeing. The funds raised for Read for Good are used to fund their unique service in all of the UK's major children's hospitals which provides a supply of brand new books and professional storyteller visits to entertain, distract and reassure over 100,000 seriously-ill children every year.
Justine Daniels, Chief Executive of the organisation, stated:
"...only a handful [of Schools] have embraced [the scheme] like Leicester High School for Girls, helping to transform the lives of thousands of children in hospitals across the UK".
Well done to all the Year 7 girls who have been involved since the School started supporting the scheme back in 1996.