LHS Girls Feature in The Biologist!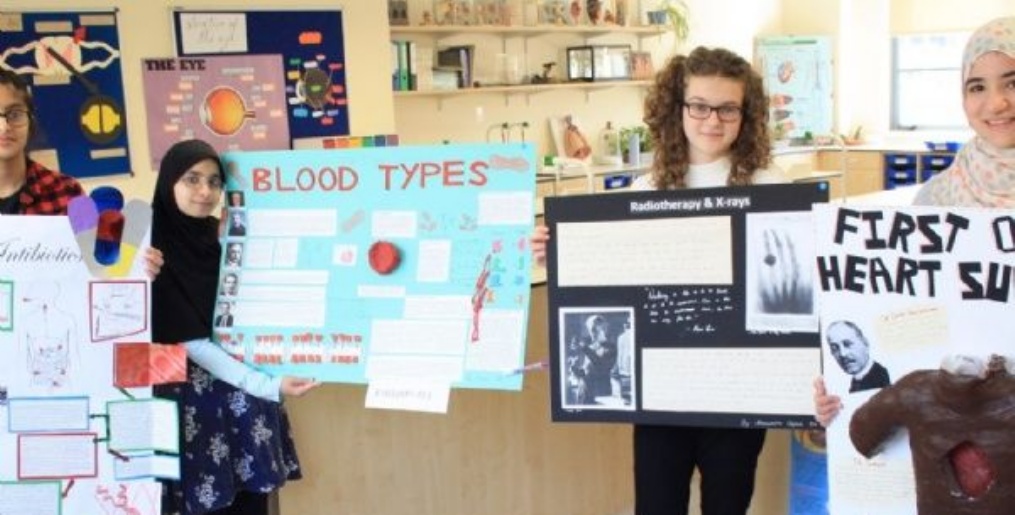 Leicester High School had approached the East Midlands branch of the Royal Society of Biology for help with the Year 9 Biology Poster Competition which was held as part of the School's celebrations for British Science Week.
Three academics judged the competition which was themed around 'Great biological discoveries that changed the world'.