Astronomy Evening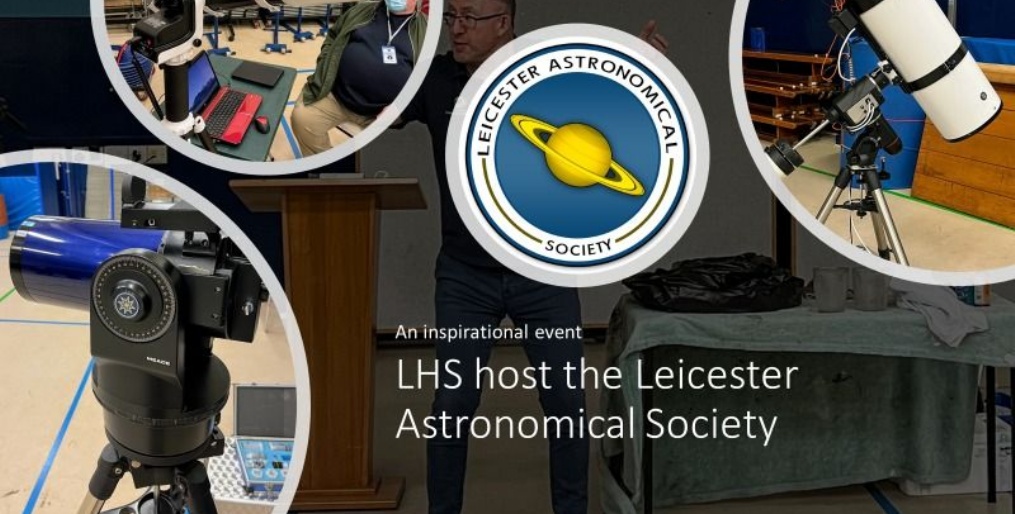 The Leicester High School Astronomical Society in conjunction with the Leicester Astronomical Society, held a Family Astronomy Evening on Saturday 29th January which was enjoyed by around 40 staff, girls and their families.
The evening started with a talk about the night sky and how to find and name stars from the chairperson of the Leicester Society. The plan was then to go outside and view what we had just heard about using the various telescopes that had been set-up.
However, the weather was too poor for us to observe anything. Although cloud cover was okay, the wind vibrating the telescopes will make any image far too blurry to be of use.
Instead, we set the telescopes up inside where we could learn how to observe from the experts. The photo shows one of the volunteers with their telescope.
The evening finished with our Head of Science Mr McMurray giving a talk about the Rosetta Mission to a comet 67P, using dry ice and other ingredients to build a comet model.