Shooting for the Stars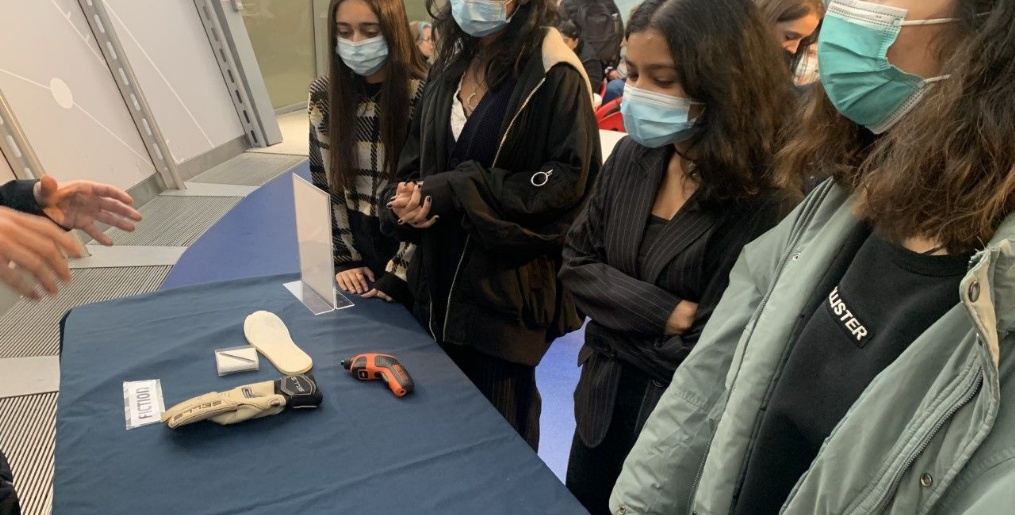 A number of Year 12 students attended the recent Careers conference at the National Space Centre. The conference was full, with students from other colleges both locally and further afield.
The girls attended a range of talks given by recent graduates, PhD students and post-docs, all working within space industries. The speakers talked about their research, qualifications and career pathways all of which gave our girls an excellent insight into possible careers.
The photo shows some of the girls trying to solve a "Space Race – Real or Fiction" puzzle. They were given a number of objects, such as Teflon and Velcro, and had to sort them into objects that were invented as a result of the Apollo Moon landings and those that had nothing to do with NASA, despite common misconceptions. This was a fun ice-breaker to start the day.
The Leicester High girls were a credit to themselves and the School; showing how confident and knowledgeable they are by the level of questions they asked of the speakers in the Q&A. More often than not, it was only Leicester High girls who asked any questions at all!