Remembrance Felt Project - Year 3 7.11.18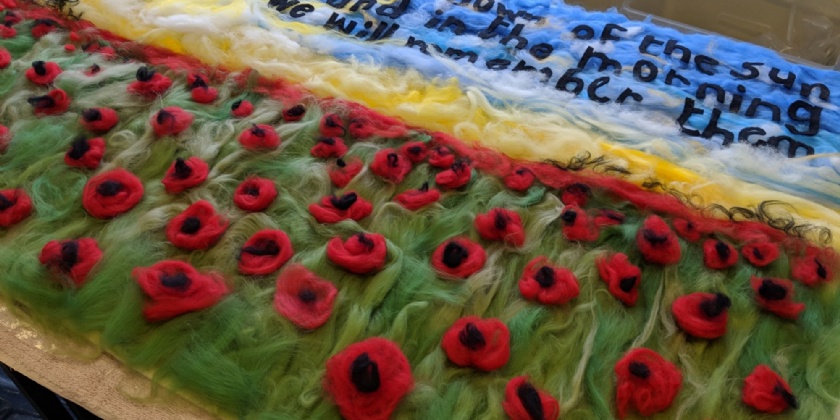 Year 3 welcomed local artist Alison Linnell to the School on Wednesday 7 November. Alison worked with the girls to create a remembrance felt picture to celebrate 100 years since the end of WW1.
The Year 3 girls worked collaboratively to make the picture of a field of poppies in the sunset with the words "At the going down of the sun and in the morning. We will remember them." from the poem 'For the Fallen' by Laurence Binyon, on the horizon.
Each girl also made her own poppy to be attached to the piece for display purposes before being taken home as a keepsake.