A-level Spanish London Cervantes Theatre trip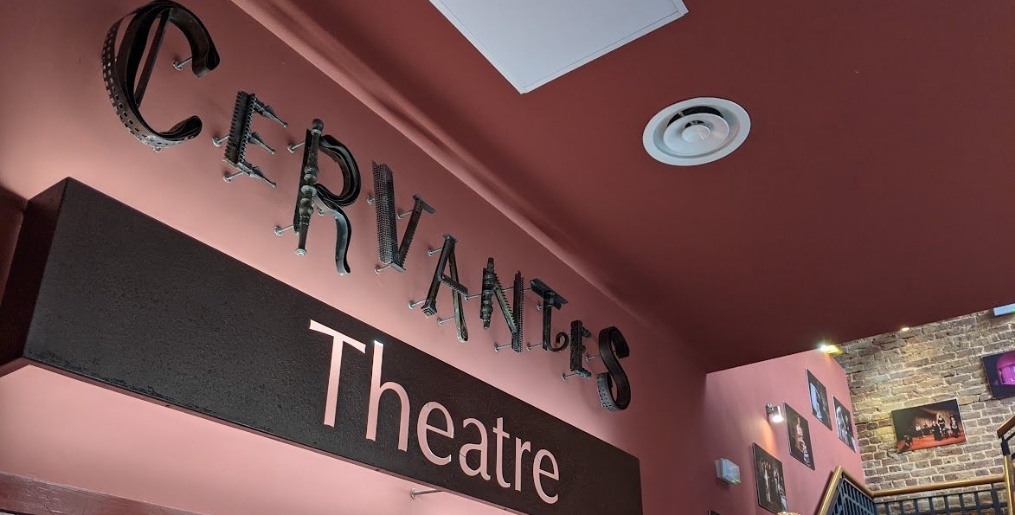 On Monday 27th March three sixth form students and la Señora Watkiss spent a Hispanic themed day in London.
After an uneventful train journey, we were met by la Señora Portillo, who is the Argentinian tutor who provides conversation lessons online for our A level students. As it was beautiful weather, we took a walk by the Thames, chatting in Spanish, followed by a lunch of Argentinian empanadas in Borough market. We then made our way to the Cervantes theatre, which is an intimate setting, perfect for observing every expression and gesture of the actors. "La Casa de Bernarda Alba" is the play which we study for the A level exam, so the students already know it well and were able to follow the dialogue in Spanish with no difficulty, appreciating the different nuances and emotions which the actors brought to their roles. On the way home we discussed the characters and the staging, including the interesting use of Mongolian throat singing to reflect the women's feelings at one point. María Josefa, the elderly grandmother, was definitely a favourite amongst the actors.
We now hope that the visit will inspire some top class essays in coming weeks!