Award winning author Sita Brahamachari visits Leicester High for A Creative Writing Masterclass with amazing confidence boosting tips 30.4.18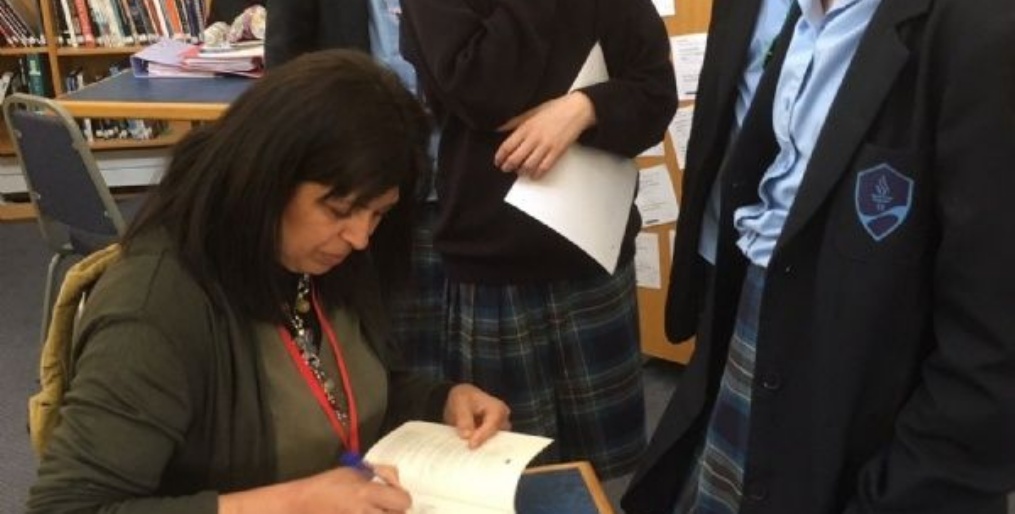 Leicester High School for Girls had a very special guest this week.From doodling, role-play and sharing precious family memories to an improvised reading of Jasmin Skies, Sita Brahmachari brought her stories and characters to life in an exciting, inspirational Masterclass.
Sita connected with her Year 5 and 6 as well as year 7 audience from the go-get; delighted to be doodling, they created unique pieces of work to kick-start the creative process, unlocking their inner story teller, sharing thoughts and ideas with Sita and their friends.
And who could forget Sita`s `empathy shoes`!
An inspiring experience for the Leicester High girls, it sent out valuable messages about empathy, altruism and observing the Human Rights of everyone.
Thank you Sita Brahmachari, we loved every minute!