Sheringham 2019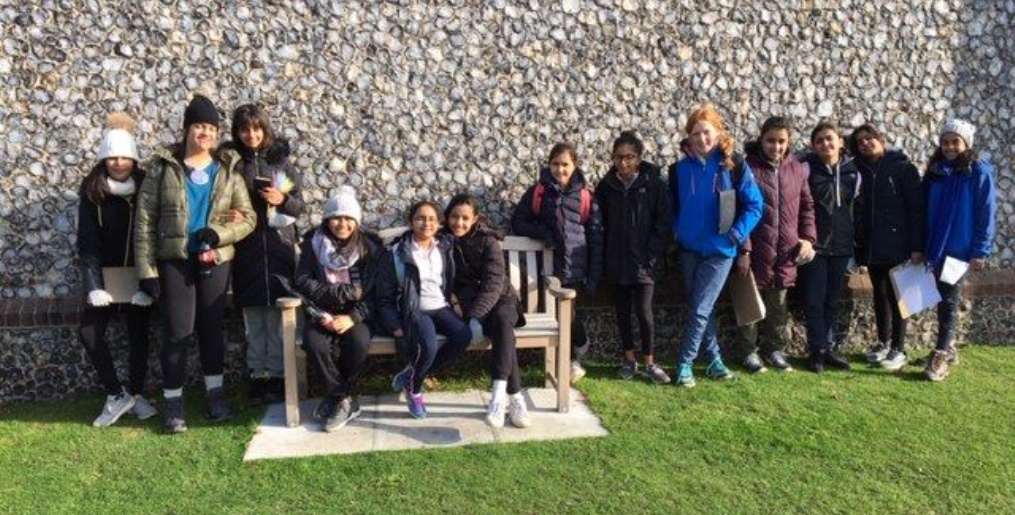 On Wednesday 30 October a group of very excitable Year 7 girls left Leicester High School and travelled to Hilltop Outdoor Activity Centre, Sheringham on the North Norfolk Coast, accompanied by Mrs Haresign and Mrs Reed. On arrival to Hilltop Outdoor Activity Centre, the girls were allocated their rooms and enjoyed a quick packed lunch before heading out into the sunshine to enjoy a range of activities.
On site, Leicester High girls faced their fears by climbing to the top of the High Ropes Course and flying through the air on the Zip Line. The support of their peer group was outstanding, spurring every girl on to complete the challenge. A new experience for many was Bushcraft, where the girls collected wood to start their own campfire. A welcome hot chocolate was enjoyed at the end to celebrate their efforts. Finally, it was the ever-muddy assault course and muddy it was! Filled with giggles and shreaks, the girls worked brilliantly together to complete the course.
Off site, it was off to the beach. Here, all of the girls had the opportunity to observe and investigate the coastal processes of erosion and longshore drift. Their first task was to measure the heights of two groynes and record the data they found. This was completed at a very good pace, perhaps because of the ice cream on offer at the end of the session! In Sheringham, Year 7 also had the opportunity to learn about the history of the town on a walking tour that was both informative and interesting. We enjoyed beautiful sunsets and were very fortunate with the weather.
Evenings were filled with fun and laughter. From competitive team games to a Halloween themed campfire and night walks through the woods, the girls were left with little time to rest before it was time for a warming hot chocolate and bed.
A wonderful trip that we all wish lasted a little longer. Well done Year 7 for being so enthusiastic and brilliant.