Year 3 Students Excel in Creating 3D Models of Iron Age Roundhouses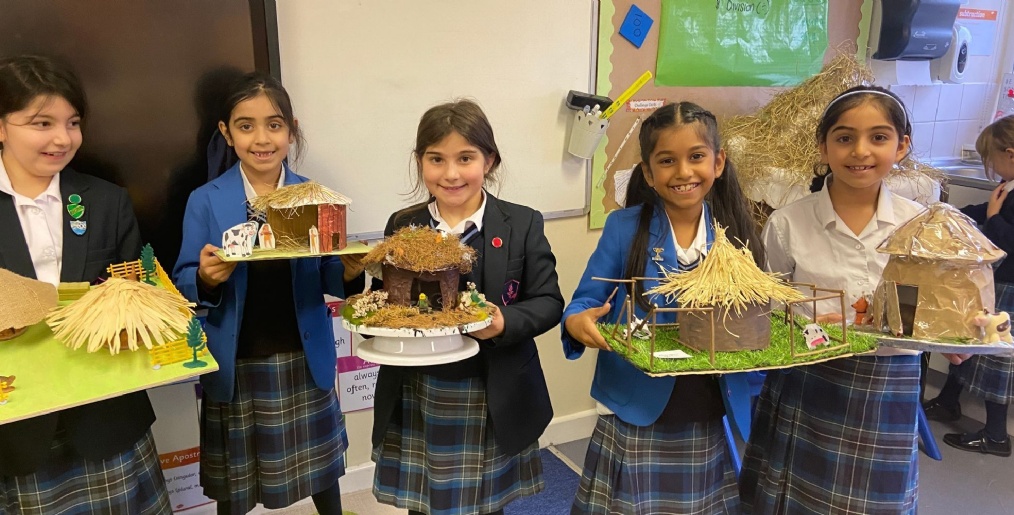 Year 3 students took on a unique and hands-on homework task this past weekend - crafting 3D models of Iron Age roundhouses.
The results have been impressive, with some students going the extra mile to create remarkable entries, including one life-size model.
Freya Wood, Year 3 Class Teacher said, "They have done an excellent job with this assignment. Their 3D models of Iron Age roundhouses reflect their commitment to learning and their ability to think critically about history and archaeology."
In addition to enhancing their historical knowledge, this project has also helped with their presentation skills.
These impressive 3D models of Iron Age roundhouse will initially be on display in the classroom, and then they will be relocated to the Junior entrance hallway.
Leicester High School for Girls is dedicated to providing a quality learning experience that encourages curiosity, creativity, and a lifelong passion for learning.