Just Keep Swimming! Fantastic success for LHS! 24.1.20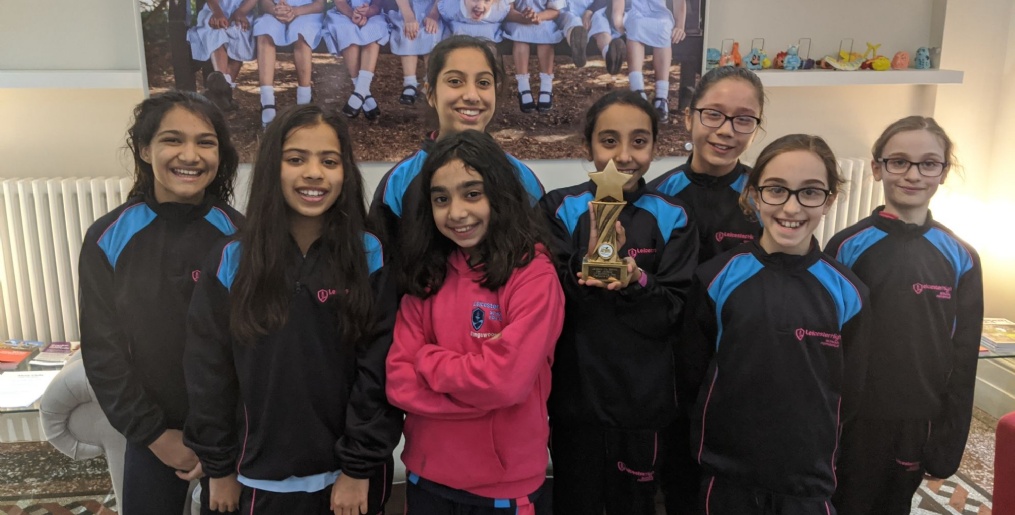 Congratulations to our swimming team from Years 4 to 6 who have become Leicester City SSPAN East Leicester U11 Swimming Gala Champions 2019/20!
The girls worked extremely hard, during a full day of swimming on Friday 24 January. A huge LHS congratulations to all the girls.
Miss B who accompanied the trip said:
I am so proud to say that all of the girls won every single race they competed in, including the relay races. We knew our success would stand us in a good position overall and it was a nail-biting wait whilst the scores were announced. As more and more schools were read out, we knew we had done quite well. It came down to the last two and when they announced second place, we knew we had WON! Not only had we won, but our girls were a whopping 127 points above the second-place school!
I want to say a HUGE congratulations to all the Leicester High School swimmers – they were absolutely outstanding! Not only did they present their exceptional talent in the water, but they also demonstrated such sportsmanship as they continually cheered on other swimmers throughout the whole SSPAN event. They were an absolute credit to the school and I could not have been more proud of them.