Leicester High School celebrates Diwali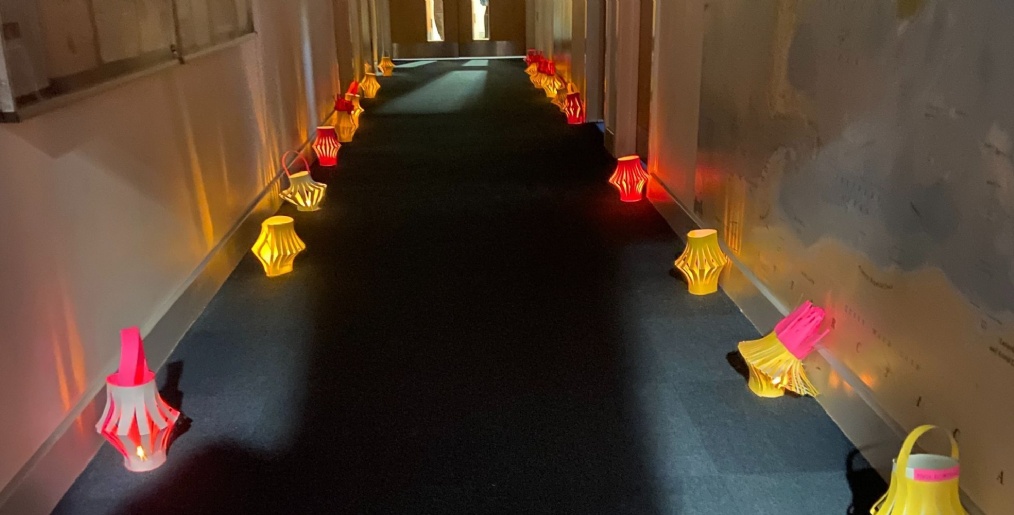 Leicester High School for Girls celebrated Diwali with senior pupils filling the corridors with stunning lanterns.
With Diwali falling on Sunday, the school organised this special event to bring the joy and cultural significance of Diwali to its students in advance.
In addition to the visual treat, some students were treated to delicious sweet treats during Form time.
Diwali, also known as the Festival of Lights, is a time to celebrate the triumph of light over darkness and the blessings of life.
But the Diwali festivities didn't stop there. The Early Years Foundation Stage (EYFS) also embraced the spirit of Diwali by encouraging girls to wear traditional Indian dress or bright colourful clothes. This allowed the youngest members of the school to join in the celebration and learn about this significant cultural festival.
The School would like to thank all students, staff, and parents who contributed to making this Diwali celebration a success. It reflects the strong sense of community and unity that Leicester High School for Girls cherishes.