Mandarin Classes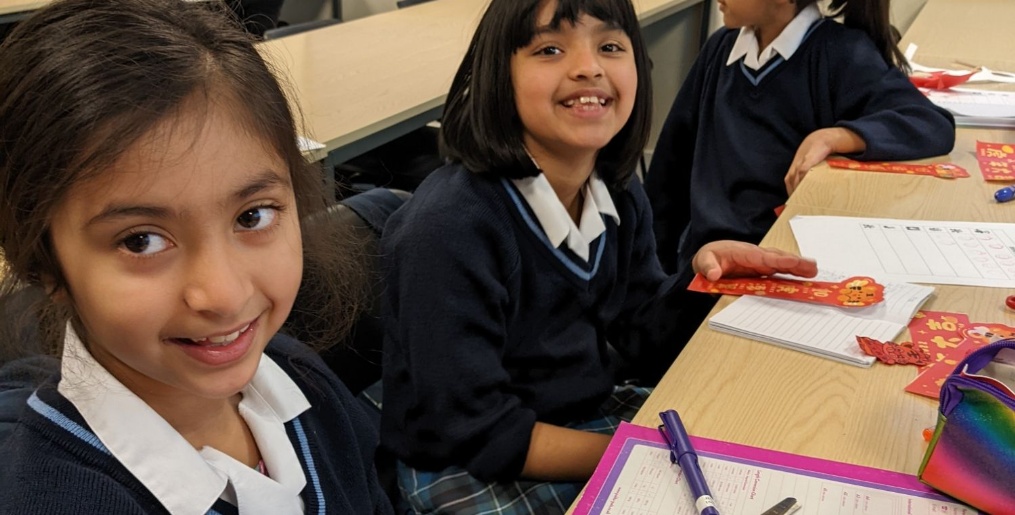 Mandarin classes on Wednesday evenings have got off to a great start with students from juniors up to Sixth Form enjoying not only speaking but also learning to recognise and write some Chinese characters.
The teachers, based at Leicester University and part of the Confucius Institute, are lively and engaging. This week, to celebrate the Chinese New Year, the girls got to try some traditional Chinese paper cutting.
Mandarin forms part of our Enrichment programme. Find out more.