Unicef Fundraising October 2018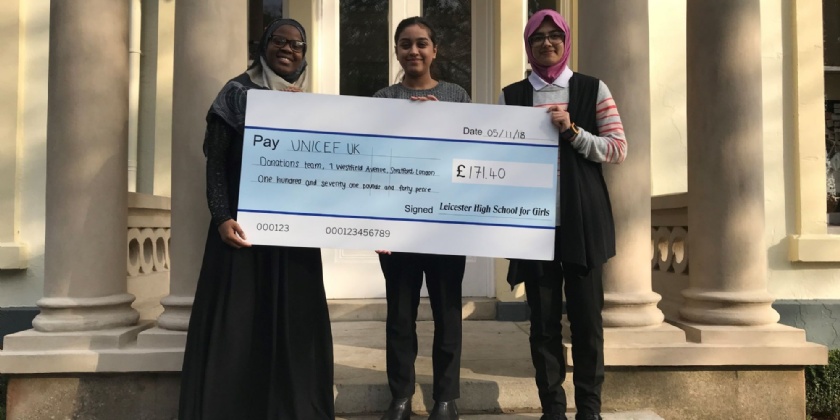 Leicester High pupils Sukhdip N, Asiyah I and Mashal S decided to support UNICEF after reading about the charity's involvement in supporting children globally for the protection of their rights.
They wanted to help meet the children's basic needs and expand their opportunities. The pupils raised £291 by selling Krispy Kreme doughnuts to the students at Leicester High creating a profit of £171.40.
Using their own initiative, they were able to raise a tremendous amount which will be useful in supporting the organisation. Krispy Kreme's charity scheme and UNICEF's support allowed them to conduct the event with a large profit margin.
Sukhdip said "It was a new experience for us and we were able to use our own creativity to support the charity and sell all of our doughnuts. It was undeniably a great opportunity to help those children whose lives are at risk in developing countries."
Asiyah said "With the vital support of Leicester High pupils we were able to raise money as every pound spent by UNICEF helps raise more money for those in need. As 70p goes towards work for children around the world and 30p on raising another pound."
Well done girls!