Young Scientists Inspired in Science Mega-Masterclass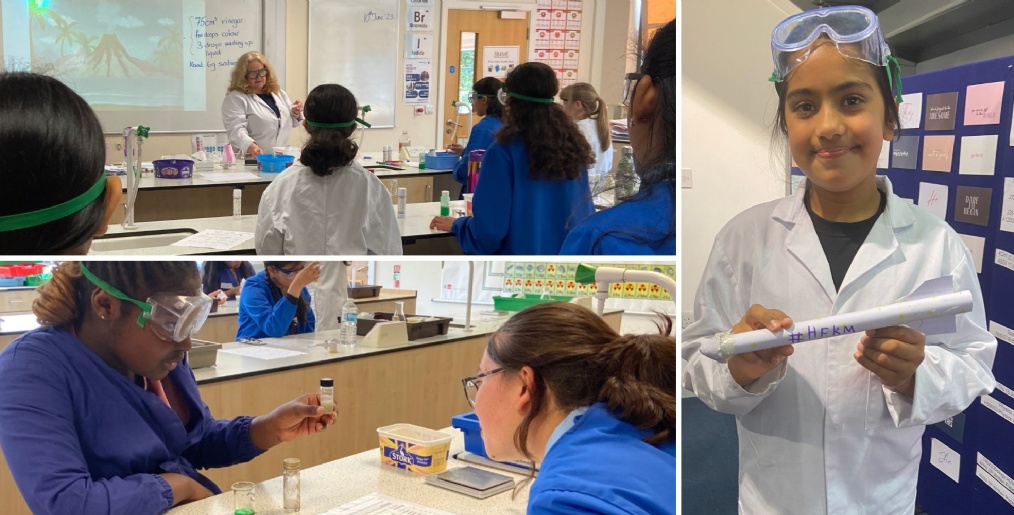 Leicester High School for Girls recently hosted a Science Mega-Masterclass, taking local primary school pupils on a journey into the realms of science and exploration.
Pupils were divided into three groups named after three influential female scientists: Curie, Franklin, and Lovelace. Under the guidance of passionate science educators and experts, each group delved into the mysteries of strange new worlds, seeking evidence of extraterrestrial existence. The young scientists had the opportunity to look for alien DNA and embark on an exciting rocket launch, blasting their creations high into the sky.
"The Science Mega-Masterclass was a fantastic event that captured the imaginations of all the young participants," said Mr Andrew McMurray Head of Science at Leicester High School for Girls. "We aimed to create an immersive experience that allowed them to engage with science in a hands-on and exciting way. By exploring the possibilities of alien life and conducting experiments, we hope to inspire these budding scientists to push the boundaries of scientific knowledge."
The event showcased the school's commitment to providing a stimulating and inclusive educational environment for young learners. By organising such immersive experiences, Leicester High School for Girls continues to foster a passion for science and promote STEM (Science, Technology, Engineering, and Mathematics) education amongst primary school children.