Year 6 Students' Achievements in Poetry by Heart Competition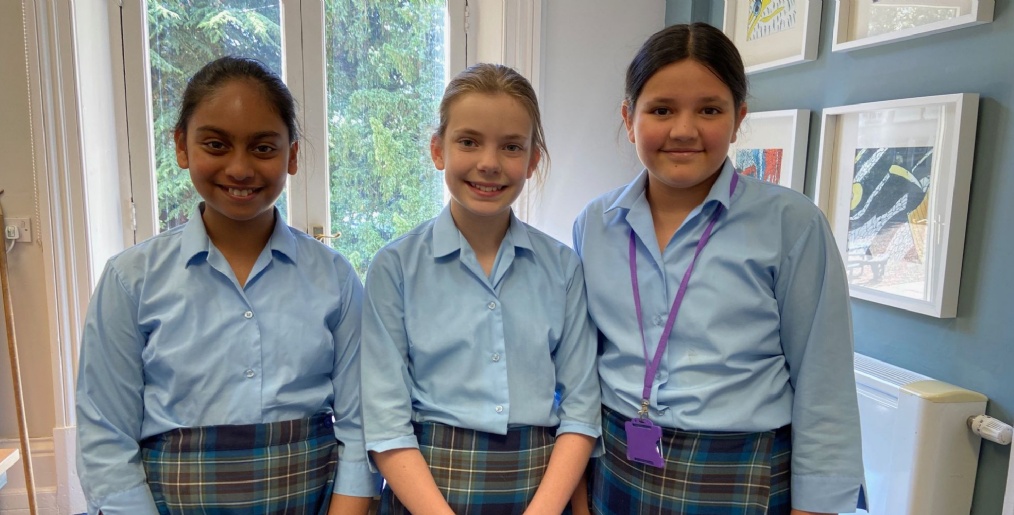 Leicester High School for Girls is proud to announce the remarkable achievements of three Year 6 students in the prestigious Poetry by Heart competition. Lucy and Safiyyah were awarded Highly Commended certificates, while Jane achieved the outstanding accomplishment of being named 'Best in County'.
Poetry by Heart is a national competition, which has been running for the last ten years. Thousands of students from across the UK, and numerous Commonwealth countries, take part in this event every year. It serves as a platform for students to immerse themselves in the world of poetry, honing their memorisation and performance skills, while fostering an appreciation for the literary arts. Notably all entries are submitted in video format, allowing participants to showcase their talents with creativity and passion.
Head of English Mrs Kate Penney said, "We are thrilled that three of our students have gained recognition for their performances, especially as this is the first year Leicester High School has taken part in the competition. We are grateful to the School Poet Laureates who ran practice sessions with the entrants and facilitated the recording of the videos. Well done to Jane for her achievement of 'Best in County; maybe next year we can get a student to the finals at The Glove Theatre!
The English Department at Leicester High School encourages students to appreciate poetry and remains committed to nurturing creativity and exploring the transformative power of words.