Pupils explore Food and Faith in engaging workshop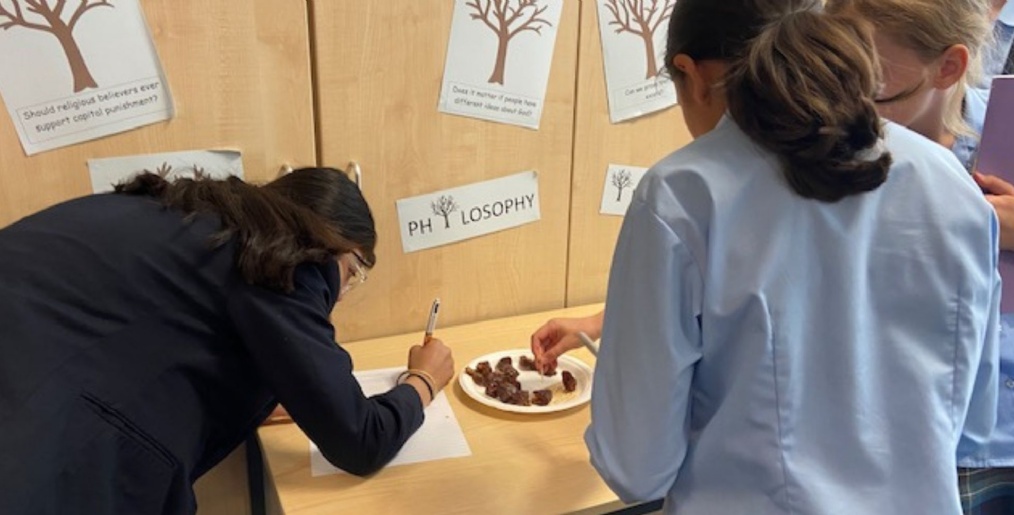 In an enlightening workshop organised by the Philosophy and Belief department, students explored the connections between food and faith. The session aimed to give pupils a greater appreciation for the cultural significance of food, discovering how it can act as a conduit for faith, traditions, and communal celebrations.
Pupils had the opportunity to sample a diverse range of foods, including honey and apple, dates, seder bread, sparkling red fruit juice, ... and many others.
Teacher of Philosophy and Belief, Tyla Evans, said, "This activity has enriched the study of this topic, provided the opportunity for our girls to experience new foods, and has encouraged a deeper understanding and respect of different faiths and cultures. It has also helped our girls to further consolidate their learning in class through direct experience and discussion."
Leicester High School for Girls continues to foster an inclusive and enlightening environment that promotes cultural understanding and celebrates diversity. By organising workshops like this, the school inspires students to explore the profound connections between food, faith, and the human experience.