Our Catering Team has become the first in Leicestershire to gain a coveted Gold CAP Award!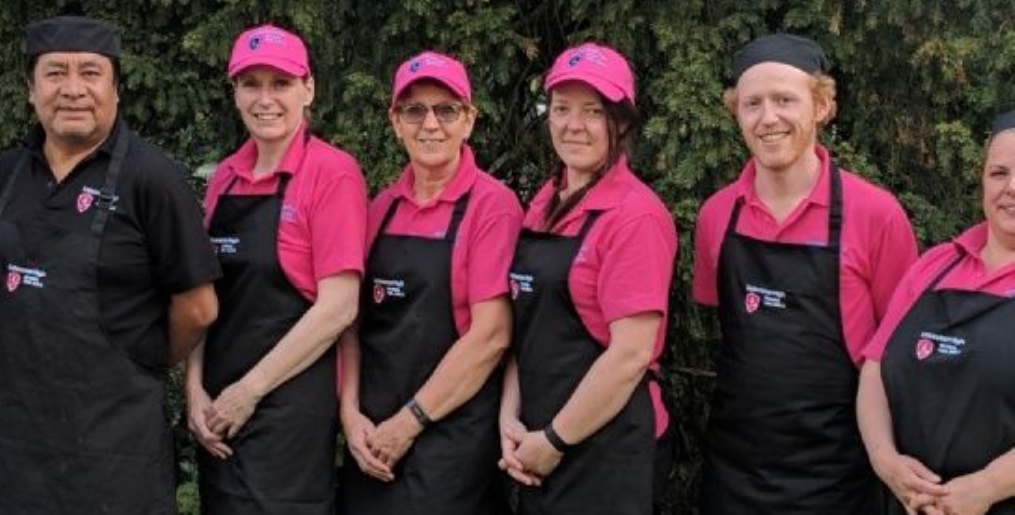 CAP Awards are presented only to departments that meet the highest standards in Catering, having been subjected to an unannounced rigorous and meticulous full-day inspection by assessors from the Continuous Advancement Programme. The inspection leads to a grading based on the findings.
Each year, some 40% of establishments fail to achieve a grading that results in any award. In contrast, Leicester High underwent an extensive CAP inspection in May 2018, where the excellent standards of food quality, hygiene and delivery observed throughout the day earnt the department a prestigious Gold CAP Award – the highest medal available within the arduous programme.
"I was particularly impressed with the very personal service provided by the Leicester High Catering Team," says Ian Jackson, one of the independent CAP Award Programme assessors. "It enables pupils to choose from a wide range of tasty and nutritious options. My personal favourite was the vegetarian lasagne, which was excellent!" he adds.
Well done to the catering team at Leicester High School for Girls!