'Sherlock and Cinders' Opening Night Triumph!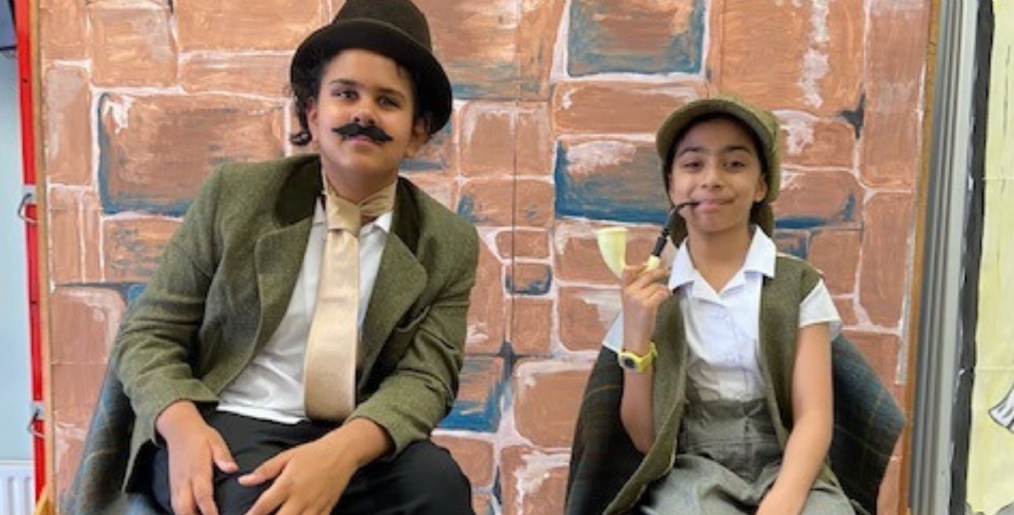 The opening night of the Junior Department's production, 'Sherlock and Cinders', was a great success.
The Junior Hall was transformed into a theatre, transporting the audience into the heart of Victorian London and the enchanting world of Cinderella. From start to finish, the acting was superb and the singing was simply wonderful. It was truly a remarkable collaborative effort that showcased the dedication and commitment of everyone involved.
Mrs Cheryl Dryland, Year 5 Class Teacher, said "To everyone involved in 'Sherlock and Cinders,' congratulations on a triumphant opening night! Your hard work, passion, and undeniable talent shone brightly on that stage. Bravo, and here's to an equally remarkable second performance!"
Leicester High School for Girls continues to provide opportunities for its students to explore their artistic talents and nurture their passion for the performing arts. The success of 'Sherlock and Cinders' serves as a testament to the school's commitment to fostering creativity and personal growth in its students.