Award-Winning Author Tamsin Winter Inspires pupils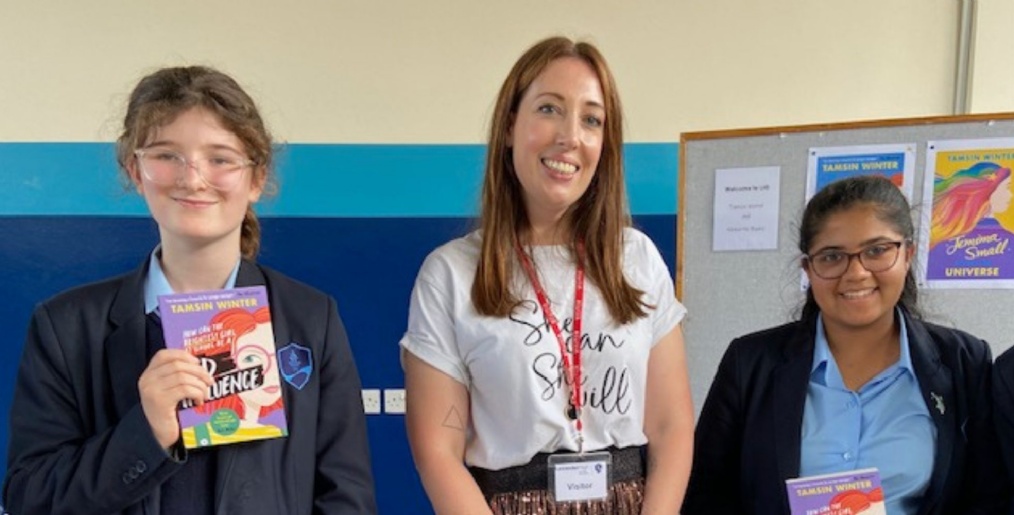 Pupils at Leicester High School for Girls were delighted to welcome local, award-winning author Tamsin Winter to the school to celebrate the release of her new novel Bad Influence, which is about the dangers of sharing photos online.
This is the third time Tamsin has visited Leicester High to discuss her books and the art of writing. Tamsin's ability to tackle relevant and impactful themes that resonate with today's youth is what makes her work so compelling. Her novels consistently spark lively debates and engage students in important conversations about the challenges they face in their daily lives.
The English Department has purchased a class set of Bad Influence for the girls to read over the holiday and highly recommends all of Tamsin's books to parents who are seeking captivating and meaningful reads for themselves and their daughters.
During the event, the girls in Years 8 and 9 asked Tamsin thought-provoking questions, learning more about the characters of her books and gaining valuable insights into the author's creative process.
Amy C, a student at Leicester High School for Girls, delivered a superb Vote of Thanks, expressing gratitude on behalf of the school community for Tamsin's visit and her dedication to empowering young readers.
Adding to the excitement of the session, the girls had the opportunity to purchase copies of the books from Kirsty Woods from Kibworth Bookshop who was also present at the event, and have them personally signed by Tamsin.
Head of English Mrs Kate Penney said, "Having an accomplished author like Tamsin Winter visit our school has been an amazing opportunity for our pupils. It's not every day they get to engage with someone who has achieved so much in the literary world."
English lessons at Leicester High School for Girls are challenging, fun and highly stimulating. Pupils are actively encouraged to participate in extra-curricular opportunities including: theatre trips, in-house workshops, film shows, debating and public speaking, as well as entry to various local and national literary competitions.