It's all change for lunches at LHS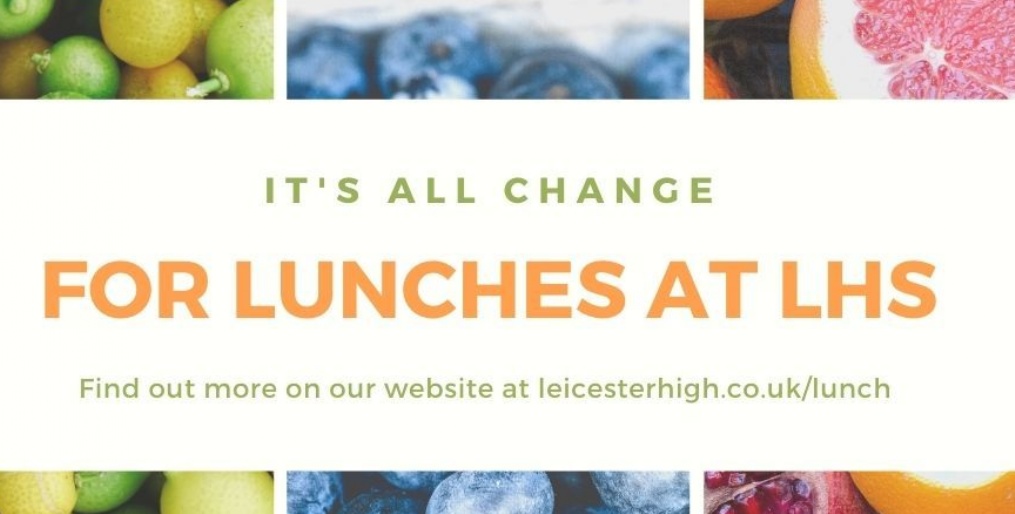 It's all change for the lunch system at Leicester High School from September 2020.
For the Junior Department, lunch occurs over two sittings to support social distancing, with a hot sit down meal being provided. From September 2020, in the Secondary School, we are moving to a daily 'Grab and Go' service. This will allow your daughter to choose between packed lunch and hot options on an ad-hoc basis.
In order to safely manage the dining space, we will be offering a takeaway only service for our Seniors. There will be a daily hot option (£2.50), for example pizza, pasta, jacket potato and filling, curry and rice or fish and chips, which can be pre-ordered in morning Form Time on the day. There will also be 'Grab and Go' packed lunch bags available with three items (sandwich/drink/crisps - £2.50) or five items (sandwich/drink/crisps/biscuit/fruit - £3.50), these can also be preordered on the day.
Girls will go to the dining hall to collect and pay for their food. This will be supervised to encourage hygiene and social distancing. Girls will be encouraged to eat outside where possible, or in their form rooms.
Your daughter can also, of course, choose to bring in a packed lunch from home. However, please note, there will no longer be microwaves in School available for reheating food and packed lunches brought from home should be in an insulated bag with an ice block.