Leicester High School for Girls' Arts Department Attains ArtsMark Gold!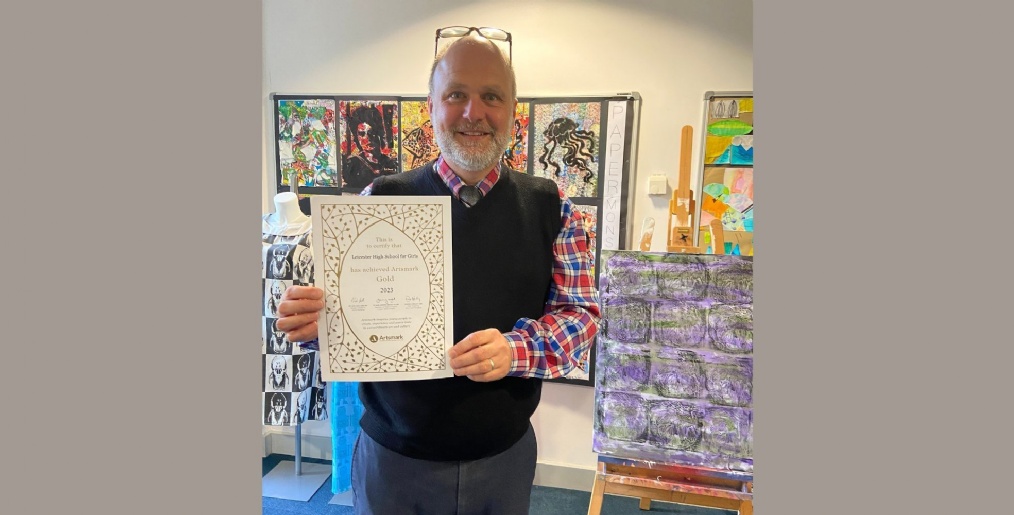 Leicester High School for Girls is thrilled to announce that its Expressive Arts Department has been awarded the prestigious ArtsMark Gold, a testament to its commitment to excellence in arts education.
One of the Arts Department's outstanding aspects is its collaboration with the Junior School. By nurturing artistic talent and providing a seamless transition from the Junior School to the Senior School, the department ensures a continuous arts education journey.
Furthermore, the department has been at the forefront of subject development, introducing the field of photography into its curriculum.
Extracurricular activities also play a vital role in the Arts Department's success. Students can participate in a wide range of activities, from music ensembles and drama productions to visual arts exhibitions and dance performances. Moreover, its commitment to holistic education extends to its staff, as it offers wellbeing activities.
Head of Art, Andrew Rose, said "We are proud to receive the ArtsMark Gold award, which reflects our commitment to nurturing artistic talents, promoting wellbeing, and providing a diverse and comprehensive arts education."
Leicester High School for Girls remains steadfast in its dedication to providing a rich and diverse educational experience, empowering young women to unleash their full potential in the realm of arts and beyond.